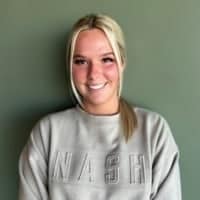 Talent Acquisition Specialist
Hometown: Lindale, TX
Education: Texas State University, B.B.A.
Favorite Quote: "The way I see it, if you want the rainbow, you gotta put up with the rain!" - Dolly Parton
About Me:
I am a Texas Native from the Piney Woods of East Texas and a proud Texas State Alumni (Go Cats!!!) I enjoy the hot summers in the Hill Country and spending time floating the river with good friends. Most of my free time is spent tending to my two spoiled dogs, Briggs and Banks! I love working at Vivax and watching our ATX team grow!
Click on the categories below to meet the members within that team.