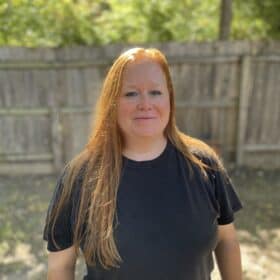 Sales Development Representative
Hometown: Sacramento, CA
Education: American River College with an A/S in mathematics and physical science.
Favorite Quote: Pure mathematics is, in its ways, the poetry of logical ideas. ~Albert Einstein
About Me:
I am a mother of 5 beautiful children and have been with my husband for 10 years. I am originally from California and moved to Idaho during the pandemic. Our next adventure, brought us to Austin in May 2023 with a dream for bigger and better things. My happy place is at the lake to recenter my mind and soul. I enjoy camping and going on long hikes. You can say I'm up to any adventure in nature. I am excited to be a part of an amazing team at Vivax. It feels like family!
Click on the categories below to meet the members within that team.