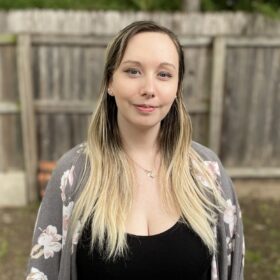 Sales Development Representative
Hometown: Branson, MO
Education: Missouri State University, B.S.
Favorite Quote: "Around here, however, we don't look backwards for very long. We keep moving forward, opening up new doors and doing new things... and curiosity keeps leading us down new paths." Walt Disney
About Me:
I was born and raised in Missouri but moved to Arizona when I graduated and now I've settled down here in Austin. I enjoy exploring new places and like to read or write stories of my own. Love my furry friends too!
Click on the categories below to meet the members within that team.