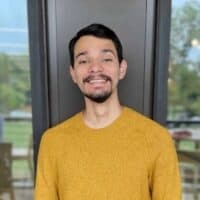 Sales Development Representative
Hometown: Austin, TX
Education: Leavell College in New Orleans
Favorite Quote: Forgiveness is not an occasional act; it is a permanent attitude. — Martin Luther King Jr.
About Me:
I'm a born and raised Austinite who loves the culture of my city. I'm currently engaged to my wonderful fiancée Katie and getting married on October 7th. I like being pushed beyond my comfort zone and striving to be better everyday. I love rock climbing in my free time and trying routes that look way too difficult for me, because I can be very competitive and persistent.
Click on the categories below to meet the members within that team.