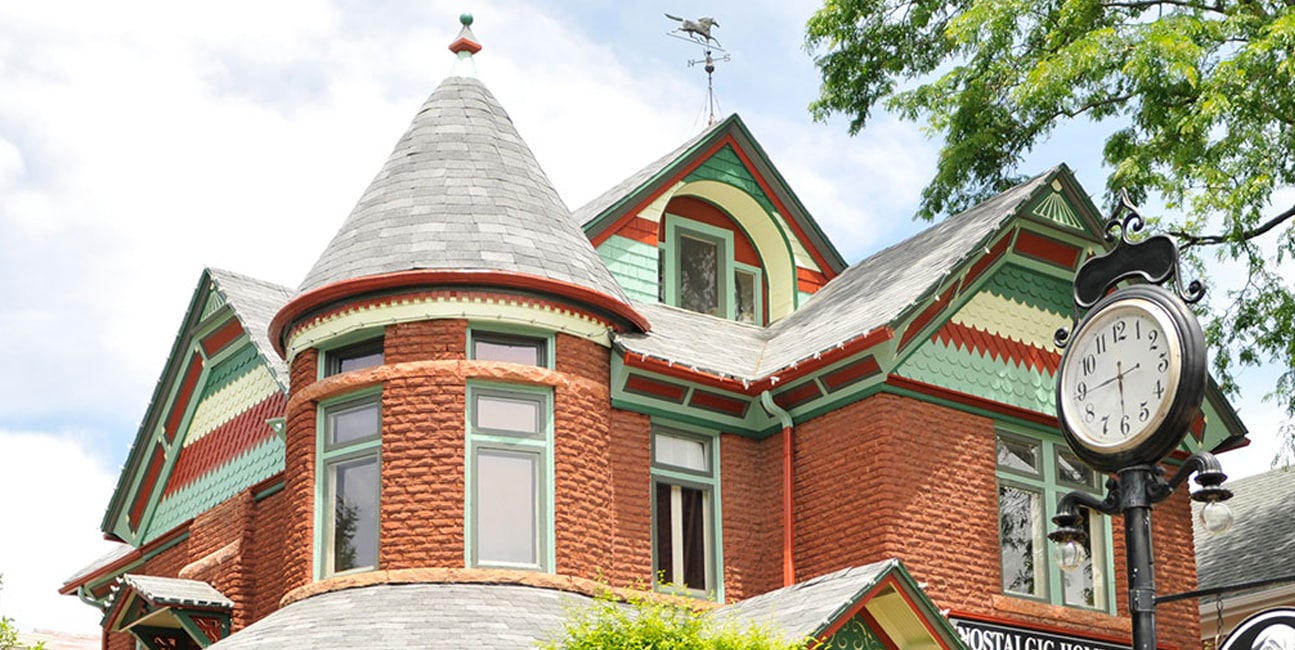 Denver house painting, specifically exterior painting in Denver requires a professional painter that is truly in a league of their own. Due to Denver's rich history, diversity, and local vibrancy you can find loads of different styles of homes all intermingling with each other on a single street. This means finding a painter in Denver that not only shares your your passion for preserving and protecting your home but also has the skills and experience to make it happen can be a challenge for new homeowners who aren't sure where to look.
When you're looking at painting a Denver home there are several additional factors you may want to take into account before selecting a painter. These vary from paint color selection all the way to after care and maintenance. We have a passion when it comes to the exterior painting of Denver homes not only because we're a local Denver painting company but because we've been painting homes in Denver for over a decade and we have a passion for preserving the culture that thrives here.
How to Find the Best Denver House Painter
The uniqueness of Denver architecture and homes allows this city to look and feel like no other. Our job is to protect and beautify your home while still honoring its roots and heritage so it's critical that you first understand what style of home you have. Is it a cozy and low maintenance Denver bungalow or a detailed and delicate Victorian? Are you concerned with mass amounts of wood replacement and repair or are you trying to get your modern abode to compliment its surrounding structures? It's important that you and your chosen house painter have a clear expectation for all the requirements of your home so the proper technic and products can be utilized. When it comes to Denver house painting, knowing the style and needs of your home first and foremost is of the utmost importance.
Once you understand the style and requirements of your Denver home it's time to dive into the overwhelming world of colors. With every paint color under the sun at your disposal it can be completely immensely difficult to choose a paint color that's right for you and your home. Any great Denver house painter that truly cares about your home and experience should be able to get a feel for your house and help guide you to a paint color you can be excited about for years to come and that will honor the personality of your home. The main focus when choosing paint colors for a Denver home is making sure it not only enhances your home's style but it also reflects your personal taste. An inexperienced house painter will not always take the time to walk you through the details and when you're looking at large scale projects like this, especially something you'll have to see every single day, you want to feel good about your paint color choices for a long time to come.
Prep and Warranties
Color isn't the only thing that can make or break your Denver house painting project. Prep is the foundation for any good paint job and after 14 years in the Denver market we know that skimping on prep to save a few bucks can lead to massive damage down the road. Preserving these historic homes takes a house painter that understands the project and can educate you on what kind of prep must take place. You should be looking for a Denver painter with experience, strong warranties, and exceptional prep quality as these are not the areas to pinch pennies on. Your home is by far your largest investment and you should keep that in mind when looking for the best painter in Denver.
This project doesn't stop after your house painters apply the last coat and clean up. Maintenance after your painting project is so important to the upkeep of your home and keeping that paint job looking fresh. If your home allows for it, schedule an annual pressure wash. They're inexpensive and help to remove dirt and pollution from the paint's surface which will help maintain that "just been painted" look. Ask your Denver paint professional if they offer any extended warranties or maintenance plans, especially for horizontal surfaces like decks or porches. This will also help you ensure that you are working with a Denver painter that isn't going to be impossible to reach if anything happens down the line. A house painter with outstanding warranties and the quality to stand behind those warranties is far more important than cost when you're looking at the bigger picture.
Protect your Home
Denver is a gem within the United States, a thriving urban metropolis with stunning mountain views, and therefore must be taken care of properly in order to maintain our culture and take care of these beautiful homes and businesses. Painting the exterior of your home is a perfect and inexpensive way to upgrade your house while preserving something that is part of Denver's history. It is our responsibility as Colorado residents, whether you're a native or a transplant, to educate ourselves on our house painting needs and to act in the best interest of protecting your home. For more information about what you can do to protect your Denver home check out our website or schedule a free estimate consultation today.