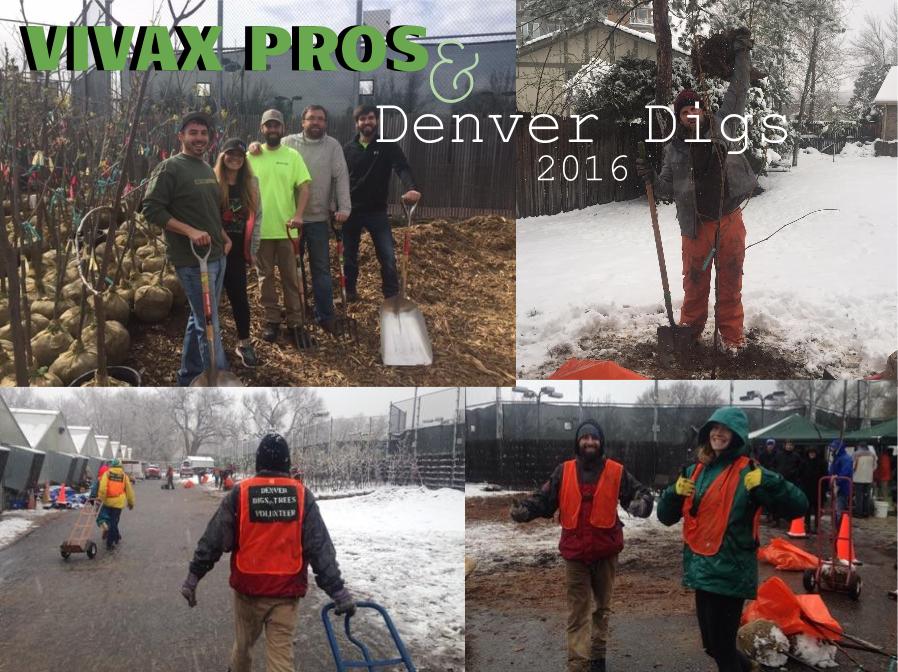 When exploring the Colorado landscape, our shared appreciation for the outdoors is no secret. There is a strong, enduring relationship between our healthy, happy communities and the blooming elements of nature. And happy neighbors make for a thriving neighborhood, right?
To celebrate Earth Day here in Colorado, communities all around our state have shared in our understanding the important role we each play in preserving what makes Colorado special – our landscape. It is an enduring source of pride for the folks who live here, and trees are at the heart of this relationship. We all do our part to protect, preserve and promote the elements that enhance our neighborhoods. As a local Colorado company we're right there with you. Running through our blood is a passion for all that contributes to a strong community, starting with your own home. Vivax Pros partnered with Denver Digs of The Park People to contribute to Earth Day by distributing and planting trees all around the Metro area. Thank you for being part of the celebration!
Tons of Vivaxians and locals came together to volunteer their time in order to ensure that 1,400 trees had loving new homes; from planting trees around the metro area to distributing saplings to folks who had requested them for their own little corners of Colorado. It was incredibly inspiring to see the huge turnout especially considering the cold, wet weather that came just in time for distribution day. Despite the snow every single person that participated, volunteers and customers alike, had a smile on their face and it felt great to be doing something so good for the community. Sometimes it's the simple things, like planting a tree, that have the biggest impacts on the spaces we share. It was truly an honor to meet all of you and share warm smiles in the chilly weather.
We have another HUGE project in the works for this summer working with the Wildlands Restoration Volunteers that will really benefit the communities we service in northern Colorado so definitely check back in with us next month for more information on that.
*Psssst.* By the way, have you watered your tree yet? If you need any tips on how to ensure your tree stays happy and healthy check out this helpful post from Denver Digs!