Whats the cost for exterior house painting in Denver? It's a common question we get all the time, so you are not alone in wondering. How much would you charge to paint my house by square feet? What does the average house cost to paint? Is there a way for me to calculate the cost associated with painting?
Unfortunately, there is no easy answer! There are many factors that go into an exterior painting estimate. We'll go over a few…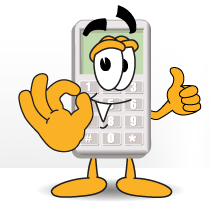 What does it cost to paint a house?
Let's start with the most important step in the process- the prep work. This may include power washing, scraping, priming, caulking but every house has a different need when it comes to painting. Maybe your house hasn't been painted for 14 years, it's probably going to have more prep time than a house that was painted 8 years ago. More man-hours on the prep side of things can affect the price.
Does your house have any wood boards that need to be replaced? If so, of course we can take care of it, but that will factor into the cost. We can't paint over rotten or failing boards because the paint won't adhere properly.
Then look at the painting side of things. Square footage is a factor even though it's not the only thing to go by (as we already mentioned the paint prep and wood replacement). Does your house have more square footage when it comes to paintable surfaces than your neighbor? If it does then it's going to require more paint. Another major factor that goes into cost is the amount of trim on a house. Since trim painting is typically treated different than siding (although not always) it's more labor intensive.
At least with Vivax Pros, we have 3 different warranty options, a 6, 9 or 14 years. The 6- year warranty is a full coverage finish coat with Resilience paint by Sherwin Williams. This is a top-of-the-line limited lifetime warranty paint built to withstand the Colorado elements. Choosing the 9-year option adds more life to the paint job with an extra thick Duration paint product. This is also a limited lifetime warranty product. Contact us for the details on our special 14 year warranty. There is nothing like it in the painting industry!
I hope this isn't overwhelming. It shouldn't be… because working with Vivax is a breeze! All of our project planners explain this is great detail during our free estimates. If you are starting the process and are looking for ballpark numbers, why not just schedule a free bid? We will tell you exactly what it would cost to have the best painters in the Denver area take care of the job!