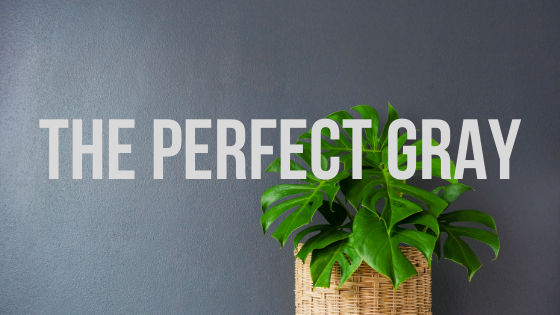 The interior painting color of the year has been, without a doubt, gray. When using grays in your home there are two directions you could go in: cool or warm. Cooler grays tend to have blue undertones, while warmer grays have more yellow-brown undertones. When picking out the perfect shade, there are several factors to take into consideration. Of course, you need to think about which tone looks best with not only your furniture and floors, but also with the lighting of the room as well.
In natural light, the cooler grays tend to display almost a purple undertone. These shades, while keeping with the recent trends, will also look flattering with white trim, white cabinets, or white quartz countertops. The gray-white combination tends to lighten your home and give it a more open feel. In particular, cooler grays look stunning with stainless steel appliances. For example, Sherwin Williams Gray Screen (SW7071) is a perfect cool color for your living area and kitchen to make your space feel both bigger and more modern. Another superb, darker Sherwin Williams gray for your home is African Gray (SW9162). In addition to use in your kitchen, consider using they blue-grays in your bedroom as well. It is proven that darker, blue colors are calming, resulting in a more restful sleep.
On the other hand, warmer grays display that yellow-brown undertone. If your house has a stone fireplace, dark countertops, or some espresso cabinets, warm grays will compliment your home and its decor the best. The color "greige," or the combination of gray and beige, is commonly used in interior design projects due to its versatility. Agreeable Gray (SW7029) is the most popular "greige" color we utilize. It has more of a yellow-orange undertone. This shade works with both light furniture to create a more open concept, or even with darker furniture to give you a bold contrast in your living area. Warmer tones tend to establish a cozier feel throughout your home, which can be particularly useful during winter.
Changing the colors of the interior of your home can be a difficult and daunting task. However, both of our project planners have helped countless homeowners when deciding the best colors to use for their project, as color consultations are actually included in our free paint estimates. Whether you are trying to decide between two shades of gray or have no idea where to even begin, we are always more than happy to lend a professional hand.