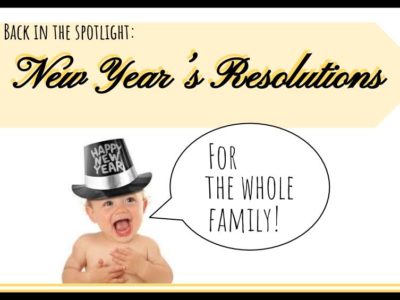 Okay so it's been about a month since the ball dropped and we've all welcomed in the new year. Many of us have set resolutions for 2017 and I'm sure I'm not alone in admitting some of these have begun to get out of focus while we are all back at our jobs and daily life continues around us. However, now is a great time to revisit those resolutions we set just three weeks ago and bring them back into the spotlight. Here at Vivax Pros, we've come up with a few great fun and creative ways to fulfill our resolution to give back to our community and wanted to share them here in order to encourage and motivate you, our readers, to not forget about your own resolutions and to inspire you to continue to set more goals throughout the year.
Recently, we thought of helping the hungry, the elderly, the environment, and eventually traded in our thinking caps for hard hats to volunteer with Habitat for Humanity. There, we helped to build homes that will soon provide affordable living options for families and individuals in the Denver metro area, and we'll continue to do good work like this throughout 2017. Building homes may not be for everyone so we thought we'd help get the ideas flowing by compiling a few other options we had for giving back to our Colorado community this year, so go on, dig in!
According to the United States Department of Agriculture, in 2015 around 53.1 million Americans had low to very-low food security and of those, 6.4 million of them were children. That's over 16% of the population. A great new resolution to add to your list, if you haven't already, is to have your children collect canned and dry goods in the neighborhood or get together with their classmates for a food drive. Then when you've got all your goods together, you can easily find a local foodbank with Feeding America, an organization that brings together the national network of foodbanks. Click here to see where and how to donate with Feeding America!
Ok, so you've donated canned goods to families in need on behalf of Feeding America, but you still have a little extra time on your hands. Consider becoming a Snow Buddy with Volunteers of America. Work off those holiday goodies and have fun in the the snow by shoveling snow for a senior in your community that needs the help. The program will match you with a senior buddy within two miles of you and whenever we get dumped with snow, you'll have the opportunity to get your heart rate going shoveling it away while also giving back to the community you care so much about. For more details for Snow Buddies visit the site here.
Helping the hungry and elderly in your community is a great way to create a positive impact on a local scale. Looking for something bigger than just local? How about donating to The Vivax Community Improvement Foundation and helping to support the Rocky Mountain Tree Festival, a project that, by working with volunteers, plants native trees in areas of Colorado that were severely affected by the flooding in 2013 and need help restoring the natural ecosystems that were washed away. Last year Vivax Pros planted roughly 4,500 trees (one for every customer) and this coming year we plan to plant even more. Help to make that goal a reality by donating or signing up here to be a volunteer and plant trees yourself!
There are tons of great opportunities to give back to your community in 2017 and these ideas are a sure way to fulfill a resolution for community service and involvement for the whole family. Maybe you'll make a new friend, hit that exercise goal, support reforestation, or will be able to check off that volunteering resolution you've set for 2017. Either way, you'll be making an impact for Coloradans in your community and beautiful Colorado as a whole.
We'd also love to hear all about other resolutions you have for 2017. Share them on our Facebook page here, and see what others within our Vivax community have resolved to do in this new year.