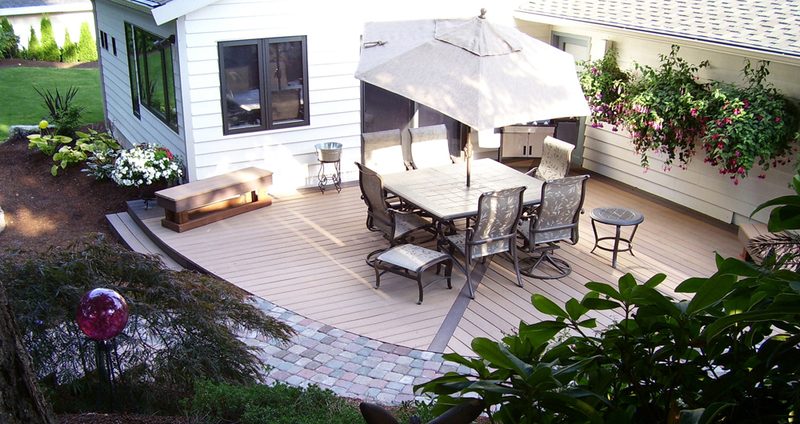 We know that enhancing your outdoor living space can be a big decision with endless options. Our goal is to provide every homeowner with reliable information and services they can depend on. Vivax Pros deck department takes care of all the logistics and permitting, so the excitement of updating your home continues through the entire process.
The work we do for you is always done by experienced builders who dedicate themselves to your project from start to finish, and your deck is backed by a 3-year warranty (for re-skin) or 6-year warranty (for builds), with no exclusions! The quoted price always includes labor and materials, and will be presented in writing, so there are never any surprises. We work with every building department and pull all permits ourselves in order to meet and exceed current building codes. Vivax Pros is fully licensed and insured, and we take care of all the permitting requirements!
Our highly skilled, in-house design team will take your vision and create an outdoor space that exceeds your expectations. We start with an in-depth inspection of your existing structure and discuss the ideas that you envision for your space. It's important to know what we're working with so we can build a sound structure that you can enjoy for years to come. What does the ground look like where we will be building? How does it slope and what is the composition of the dirt where the posts will be placed? When we re-skin a deck, meaning to replace the surface, we ensure that the supports are in good working order before we begin the process of replacing the surface. It's always of utmost importance to us to build a safe structure for you and your family.
In your first consultation meeting, the project planner will walk around the space to evaluate the area and current conditions. After we have evaluated the area, and condition of your existing deck, if we're redesigning an existing structure, we will sit down with you to discuss your ideas and collaborate on design ideas. At this point, we can show you various options for materials and accessories to discuss your desires and budget. We will help you narrow down your best options based on what you want to spend, including talking through the pros and cons of each. While the project planner takes all necessary measurements for the design process, you can look through product samples and get excited about the next step in your project.
For the follow-up appointment, the same project planner will present you with your packet containing a 3D design, product catalogs, and your estimate. The 3D design is free and helps you envision what your new deck will look like.