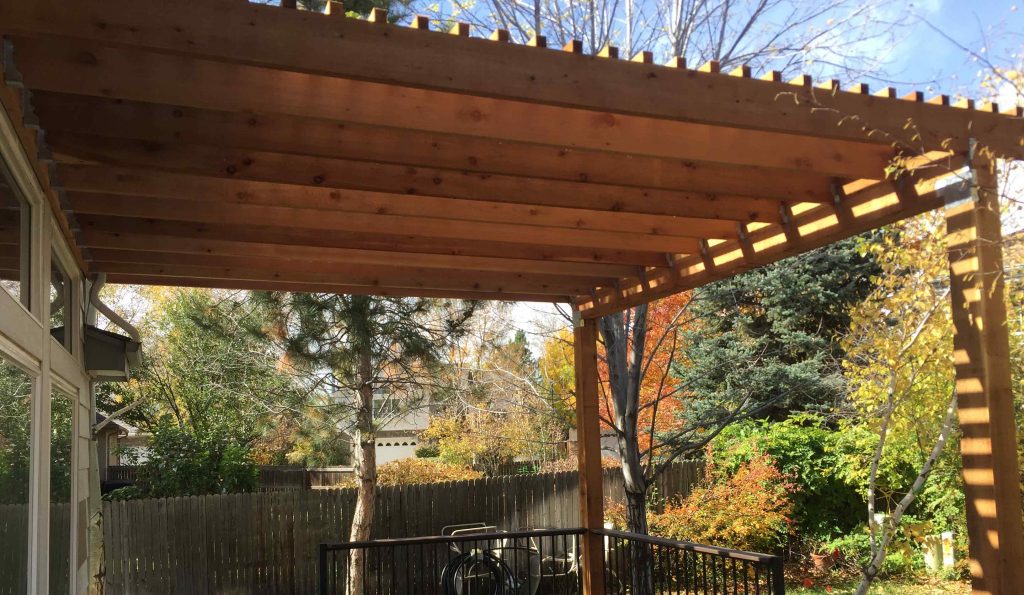 Maybe you already have the space of your dreams but could use a little protection from Colorado's unpredictable weather. We've got you covered (pun intended) with our from scratch-pergolas and deck covers. Despite what you may have heard, it's not one size fits all with these deck additions. We'll take a look at the current structure and find the best option to suit your needs. Not sure of the difference?
Pergola- A structure usually consisting of parallel colonnades supporting an open roof of girders and cross rafters.
Deck Cover- This is very similar to a pergola however it offers a full coverage ceiling so you can enjoy your deck or patio rain or shine.