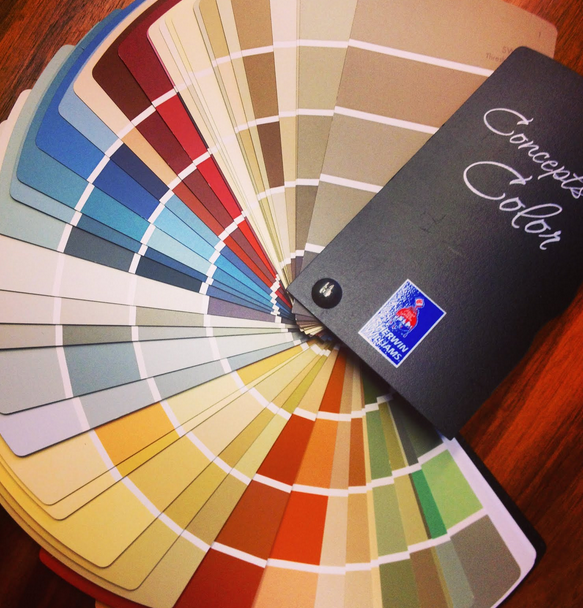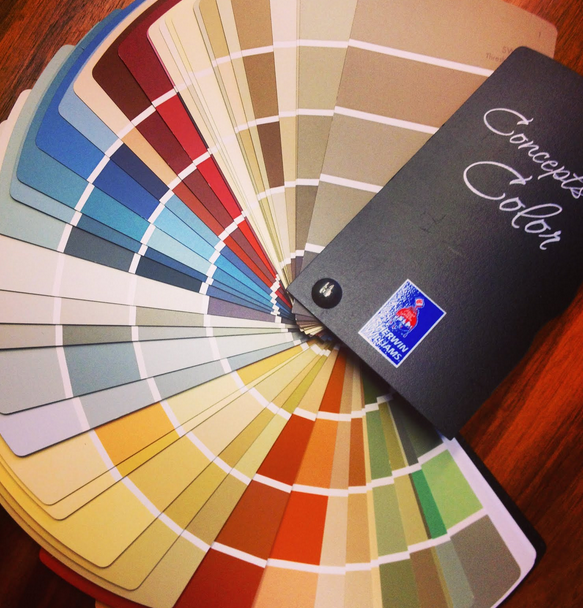 Meeting with the Project Planner (for a Safe and Social Distanced Estimate!)
We ask that you and anyone else involved with the painting project to be present at the initial estimate. This allows us to answer everyone's questions and set really clear expectations about the painting process which include:
Give a bid for wood repair and explain the wood work process
How long it will take to paint
What type of paint we use and why we charge extra for other brands
Estimate the job cost – you will get a price for the paint job during the estimate. The price covers all labor, materials and a warranty. All details of what you to do should be discussed during the initial estimate.
Provide answers to any other questions you may have. Visit our FAQ Page in the meantime.
---
Color Selection Process – Where to Start
Start by looking over our recommended Exterior Color Combination scheme selection guide.
We can assist with colors at the estimate set up a color consultation to assist you with picking colors. Just give us a call at 720-331-9735
Driving around and looking at color schemes in your neighborhood is a good method of finding out what you like and don't like.
WE HIGHLY SUGGEST CHOOSING 2 color schemes in case one of them is denied by the HOA (Home Owners Association).
Visit our FAQ Page to find out more about the painting process
Color Visualizers – upload your own photo and plan your colors on the Sherwin-Williams Color Visualizer
Matching Existing Colors
Please visit our FAQ Page for answers to questions about matching existing colors
Once Colors are chosen, a color release form must be signed to ensure the correct color of paint is applied. This form can be submitted via email to info@vivaxpros.com.
---
Color Release Form
Once you choose Vivax Pros as your painter…
Sign the agreement form and either fax or email agreement to the office. Or fill out our online form HERE!
The Project Coordinator will be calling to confirm we received the signed agreement as well as to discuss a tentative pressure wash date, paint date and the status of color information.
---
Scheduling the Paint Job – timing and details
The Project Coordinator will be your contact in the office, confirming dates to schedule
and gathering your HOA / color information.
Introduction call by Project Coordinator within 2 days of agreement confirmation to confirm warranty, special conditions, wood work details, HOA approval process and color selection information.
If your project needs wood repair, our wood work contractor will be scheduled prior to the paint start date.
Once the pressure wash and paint date are set you will receive a confirmation email and overview of process.
Color selection must be confirmed no later than the Tuesday 2 weeks prior to scheduled paint date.
---
The Pressure Wash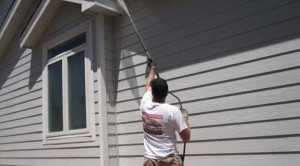 The purpose of the pressure wash is to rinse away chalky residue, remove dust, mildew and some loose paint.
The pressure wash may happen between 1 day up to 1 month prior to paint start date.
If the washer happens to miss something or could not reach something on the house, during the prep time, the painters will wipe down the house removing all cobwebs, nests, etc.
No one has to be home for the pressure wash; we only need access to your back yard and to your water spigot.
Please secure any pets left in the backyard during the day, shut all windows and remove everything off any decks, porches, etc. All patio furniture should be moved away from the house, if possible, for wash and paint until the job is complete.
The pressure washer will contact you the morning of to give an estimated time of arrival; if you do not answer, will leave a message and proceed with the wash.
---
Pre-Job Walk Through (Again- Safe and Social Distanced!)
The Project Manager will call no later than Saturday before your scheduled start date to coordinate a pre-job walk through to confirm:
Color selection, color location, type of finish
Warranty, repairs, special conditions, prep work
Time frame for completion, what time the crew will be arriving to start
---
Prep Work and Painting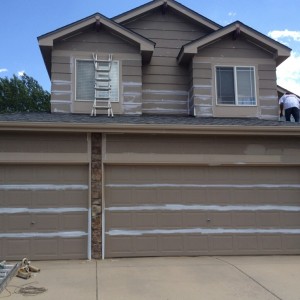 The Project Manager is in charge of the over all job production. The Crew Forman will be in charge of the crew and will be on site through the entire painting process. Once details are confirmed, homeowners do not have to be there for the rest of the process.
Prep Work
Scraping loose and failing paint to create a smooth surface for painting.
Prime bare wood to seal and provide and adhesive surface for painting, using top of the line 100% acrylic primer.
Caulk seams, specified cracks around doors/windows, using 40 year, 100% acrylic caulking. This prevents further water damage and creates the best possible appearance.
Covering necessary areas with drop cloths, taping and protecting areas that don't need painting.
Painting
Spray siding based on customer preference.
Apply an even finish coat, using top of the line materials.
Brush and roll all trim with care.
Our crews perform daily job-site cleanup and will complete regular inspections with client and Project Manager to maintain open lines of communication.
---
Final Walk Through and Collection of Payment
Once the job is complete the Project Manager will contact you to coordinate a final walk-through at your convenience.
This step is to ensure that the paint job is up to customer satisfaction. Payment is collected at the very end.