Our painters specialize in Exterior House Painting.
Vivax Pros – House Painters in Longmont
The Best Guarantee, see our Guarantee Page
NO EXCLUSIONS Warranty…workmanship and materials
Over 10,000 satisfied customers in over a decade painting houses
No Deposits or Payment until final inspection
Highest quality Sherwin Williams materials
Free estimates and color consultations
Amazing Home Service
Other services in wood replacement and gutter replacement
Most trusted Longmont, Frederick and Firestone Painters
We treat your residence like our own.
Unlike many residential paint contractors in Longmont, CO we accept no payments or deposits until you and a Vivax Pro Painter have inspected the job. Other house painters in Longmont, CO can't compare to us, we'll prove it!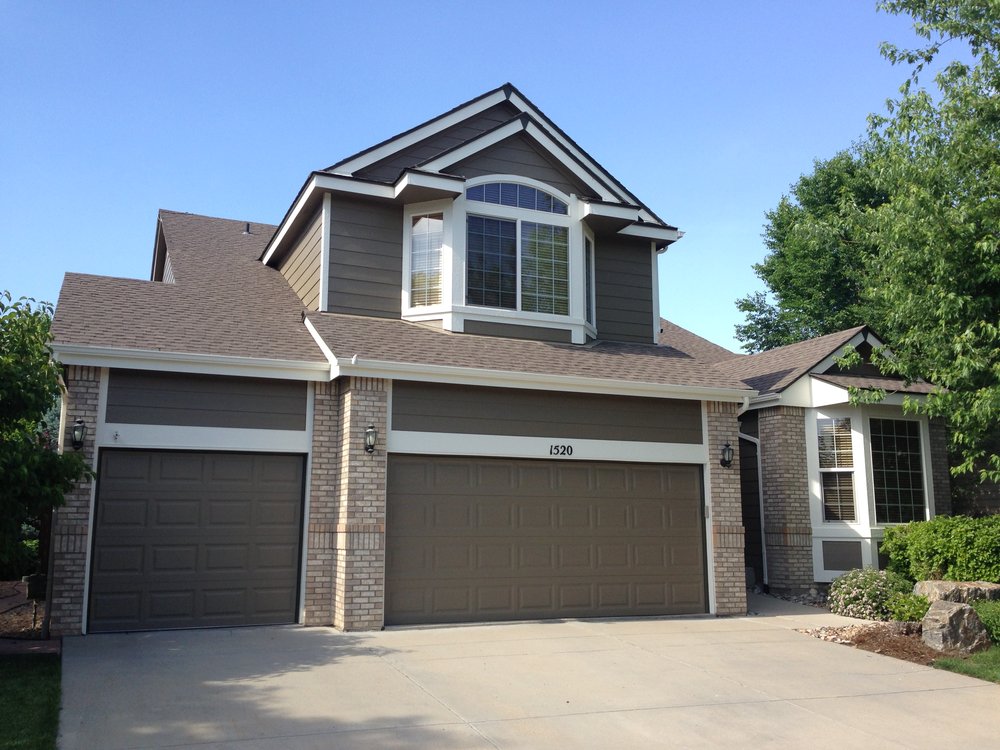 Vivax Pro House Painted in Longmont (Jonathan S. testimonial below)
Read more about our Painting Process
Longmont House Painter Review below (click here to view more online)
"Where do I begin…I will start with complete satisfaction in every sense of the words! From the first visit by the Project Planner to the final inspection with the Project Manager we experienced a customer-first experience that is hard to find. As other reviewers have already stated, the communication was excellent throughout the entire process.
The Woodwork Project Manager did an excellent job walking through a detailed exterior inspection with me and my wife pointing out his recommendations and taking our input with genuine concern. Areas that we pointed out that were not necessary, he explained why so that we would not waste our money on unnecessary work. When the woodwork was complete, the workers pointed out two pieces of lapping that did not need to be replaced, simply screwed down and deducted the cost from the original estimate. Integrity is all I can say there!
The prep and painting were incredible and of the many houses that have been painted in our community so far (over 200 more will need to in the next one year), I can say with complete certainty, ours stands out among the absolute best. Our Project Manager walked through with us pointing out things he felt needed to be touched up even before I could say anything, and we are a bit on the OCD side. By the time we did our final inspection, we found maybe five things which took mere minutes to fix.
We could not be any happier with what has been described by neighbors that have not had the luxury of choosing Vivax as what normally would be a painful experience. Our experience was complete satisfaction and I would highly recommend them to everyone that ever asked."

Jonathan S, Longmont