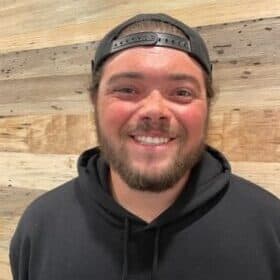 Woodwork Project Manager
Hometown: Anchorage, AK
Education: Roosevelt High School
Favorite Quote: "Anything can be achieved with hard work, determination, and, most importantly, faith."
About Me:
If I'm not at work, I'm with my family. I love the outdoors! From camping, to fishing, to hiking, you name it–I will enjoy doing it. I believe you don't live once, you live every day of your life.
Click on the categories below to meet the members within that team.