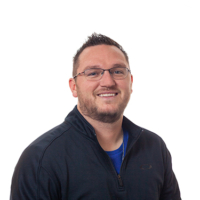 Woodwork PM Trainer
Hometown: Commerce City, CO
Education: Adams City High School
Favorite Quote: "Only the strong survive."
About Me:
I am a Colorado Native that loves the outdoors. I also love fishing, playing golf and volleyball, Rockies games, and spending
time with my wife and our two dogs Laylah and Sheeba.
Click on the categories below to meet the members within that team.