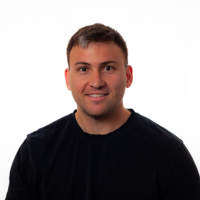 Project Manager
Hometown: Johnstown, NY
Education: SUNY Plattsburgh
Favorite Quote: "If you care about what you did yesterday, you haven't done much today."
About Me:
Just a New York boy (upstate, not the city, sorry to disappoint) just doing his part to overpopulate this beautiful city in the most productive way possible. When I'm not fantasizing about paint, I like to ski, hike, and bike. Unfortunately, there's not much of that going on around here, so I got a job. I believe the "J" is silent. Ciao!
Click on the categories below to meet the members within that team.