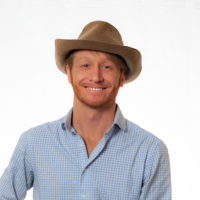 VP of Production
Hometown: Fort Pierre, SD
Education: Biology, University of Colorado - Denver
Favorite Quote: "No Regrets."
About Me:
I have 2 daughters along with a Bulldog and Great Dane. On the weekend I love spending time with my family, maintaining my saltwater reef tank and DJ-ing/creating music if I run into a couple extra minutes. In the offseason I look forward to hunting trips back home in South Dakota.
Click on the categories below to meet the members within that team.