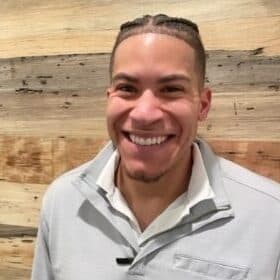 Project Manager
Hometown: Arvada, CO
Education: B.A. Project Management & Marketing
Favorite Quote: "Dreams don't work unless you do!"
About Me:
I live in Dacono, Colorado with my wife and our two dogs, Phil and Louie. We like to go camping, hiking, and riding our bikes into town to grab a good beer from our local brewery.
Click on the categories below to meet the members within that team.