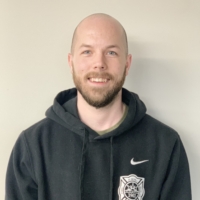 Project Manager
Hometown: East Longmeadow, MA
Education: Business Administration - Holyoke Community College
Favorite Quote: "Treat others the way you want to be treated yourself."
About Me:
From a small town in western MA and brought those ideals out here with me. I have a shepherd mix as my best friend and keep my family and friends close!
Click on the categories below to meet the members within that team.