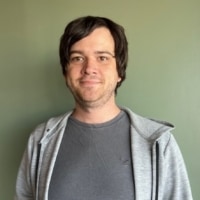 Project Qualifier
Hometown: Midland, TX
Education: The University of Texas at Dallas B.S. Marketing
Favorite Quote: "You miss 100% of the shots you don't take!"
About Me:
Originally from Midland, TX. Most recently moved to Colorado from Dallas, TX back in 2020 and I love it out here. Graduated with a B.S. in Marketing from UT Dallas back
in 2019. In college I mostly studied social media and digital marketing. I have sweet black lab named Kelsey that goes everywhere with me. She is everyone's favorite co worker at
the office. Other than profession I love to get outdoors to take hikes and walks and I love music and video games. Favorite game of all time is Super Mario 64.
Click on the categories below to meet the members within that team.