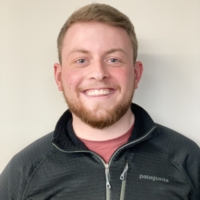 Project Qualifier
Hometown: Cincinnati, OH
Education: Graduated from MSU Denver with a major in Marketing and a double minor in Sales and Sports Management.
Favorite Quote: "Before I do anything, I ask myself, 'Would an idiot do that?' and if the answer is yes, I do not do that thing." – Dwight Schrute
About Me:
Originally from Cincinnati, but I've been living in Colorado since 2009 so I consider myself to be a Coloradan at this point. I absolutely love living in Colorado and I hope this is my home long-term. When I am not working, I enjoy spending time with my friends and watching sports. After moving I converted my fandom to the Denver Nuggets, Colorado Rockies, and Colorado Avalanche, but the Cincinnati Bengals are still by far my favorite team in any sport. When I am with my friends, we are typically engaged in outdoor activities such as skiing, volleyball, and boating.
Click on the categories below to meet the members within that team.