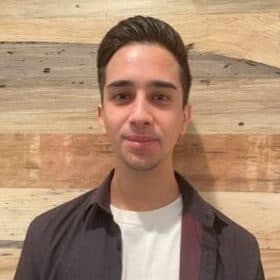 Internal Sales Development Representative
Hometown: Chicago, IL
Education: High school diploma and an audio engineering/music production background
Favorite Quote: "Be yourself; everyone else is taken."
About Me:
Hi, my name is Caleb. I'm 26 years old. I just moved to Denver recently. I've been a music producer for about 12 years now and play a lot of various instruments. I enjoy snowboarding, traveling, and hanging with friends. I also love going out to dinners and trying new food.
Click on the categories below to meet the members within that team.