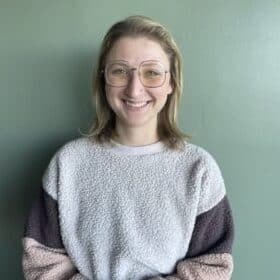 Talent Acquisition Specialist
Hometown: Miami, FL
Education: University of Virginia, M.Ed. in Higher Education
Favorite Quote: "Be yourself; everyone else is already taken."
About Me:
I moved to Colorado in 2021 with my dog, Meatball, and we have been loving it! In my free time, I love exploring Colorado with my boyfriend and dog, reading, and bingeing all TV shows. 
Click on the categories below to meet the members within that team.